PR sample provided for review
Today I have three more shades from Kokie Green. For more on this new line from Kokie, see this post I did last month (just ignore that part at the end where I say I'll post the following week about the other ones I was sent). The trio I have for this post are Hotline, Rendezvous, and Troublemaker.
Hotline is a glowy orange shimmer. I used three coats for my swatch, though two would probably have been fine, too.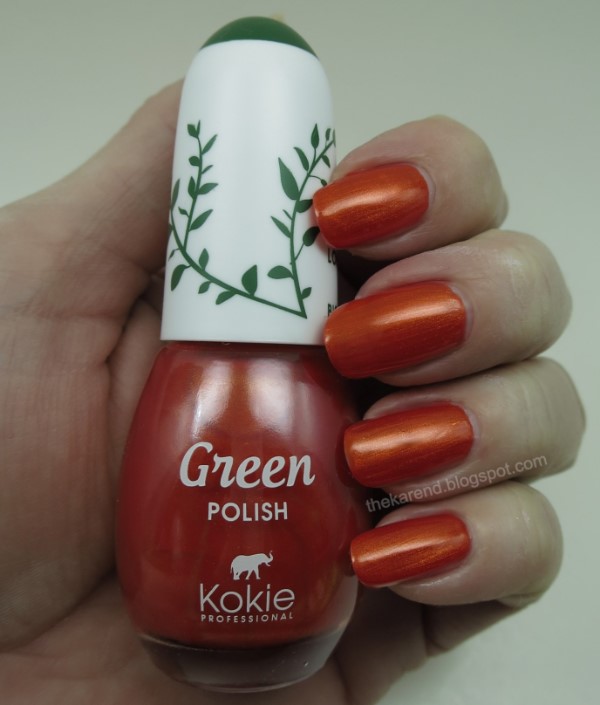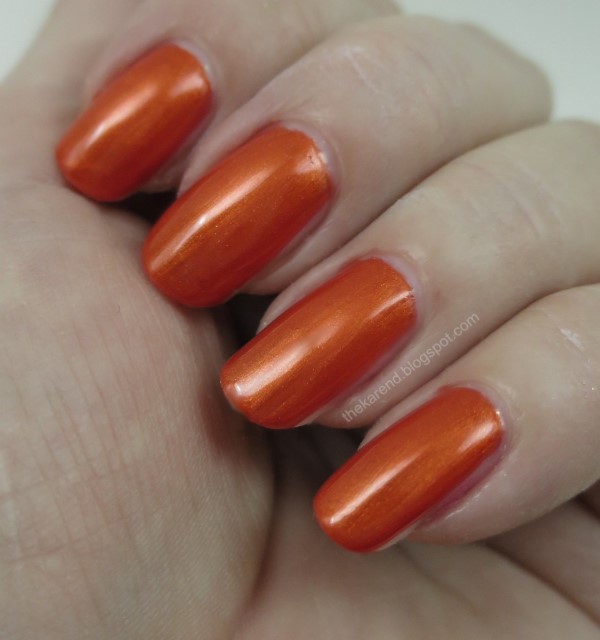 In direct light, the shimmer had even more of a glow to it.
Troublemaker is a rosy pink with pink and gold flecked shimmer. As with Hotline, I used three coats but probably could have stopped at two. I really liked the shimmer in this one; it's so pretty and adds a lot of visual interest.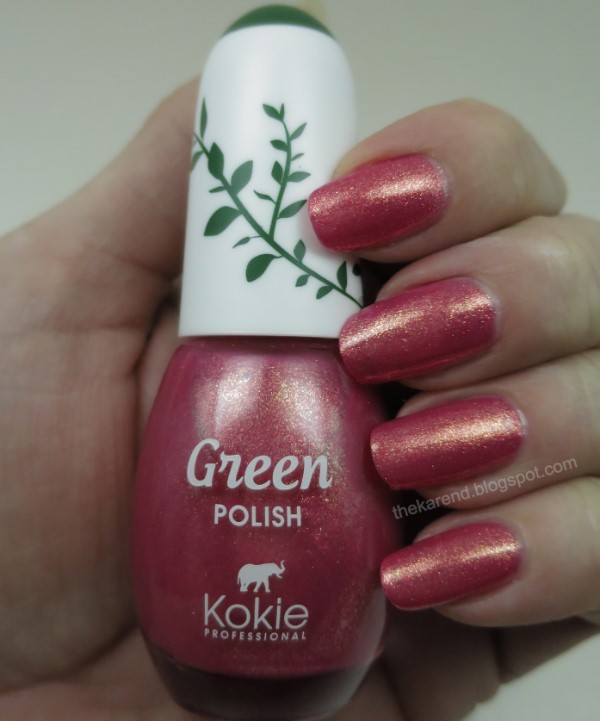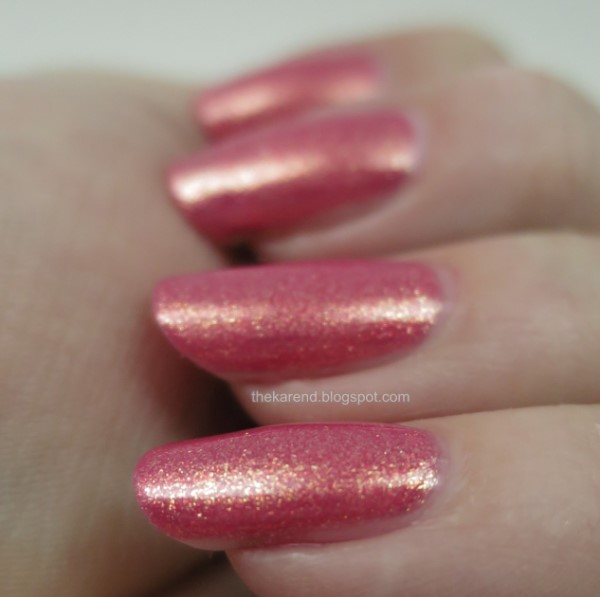 Rendezvous is a classic red creme. I was on a roll with the three coat approach, so did that again with this swatch, and again, I likely could have done just two.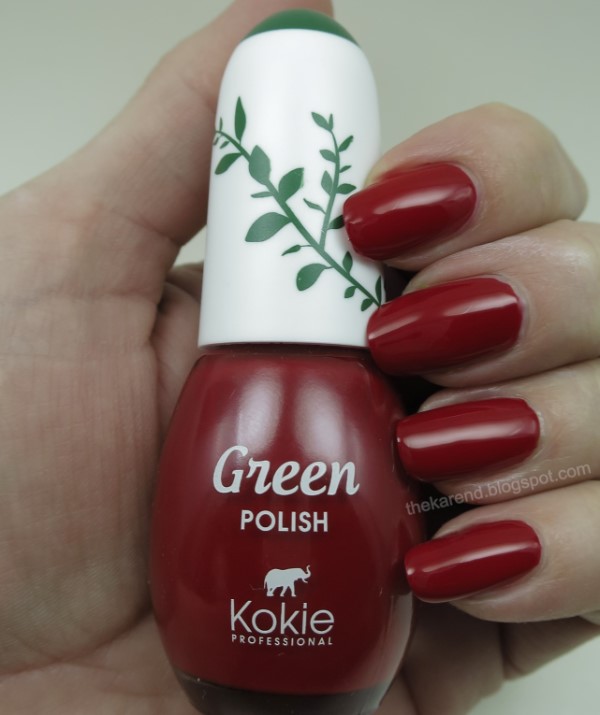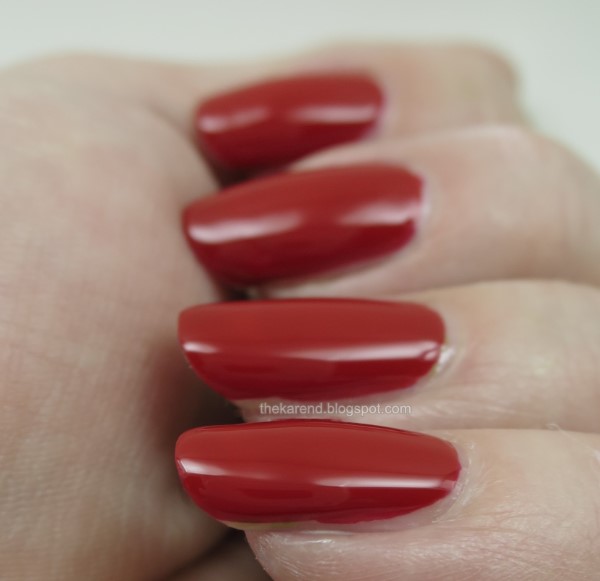 I played around a bit and did a rough gradient, sponging Troublemaker and then Hotline onto Rendezvous before I added clear topcoat. It was a bit rougher than I'd like, but the colors blended well and the gold shimmer in Troublemaker really popped on the red (the pink did too, but in a less flashy way).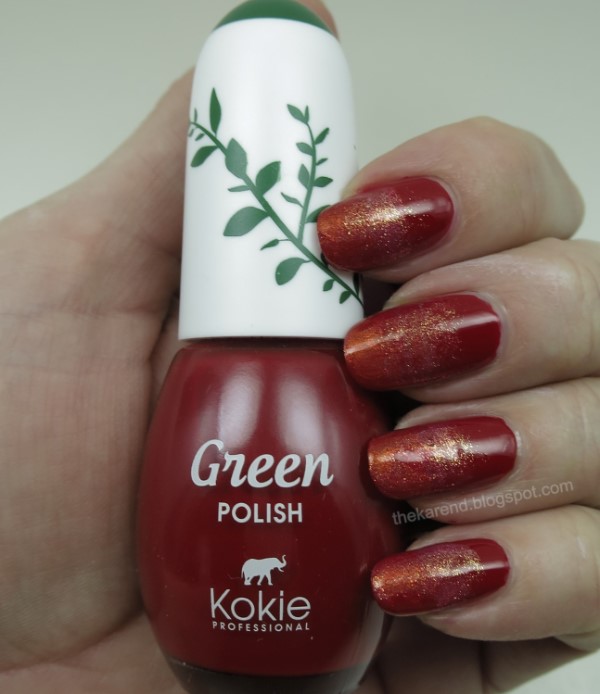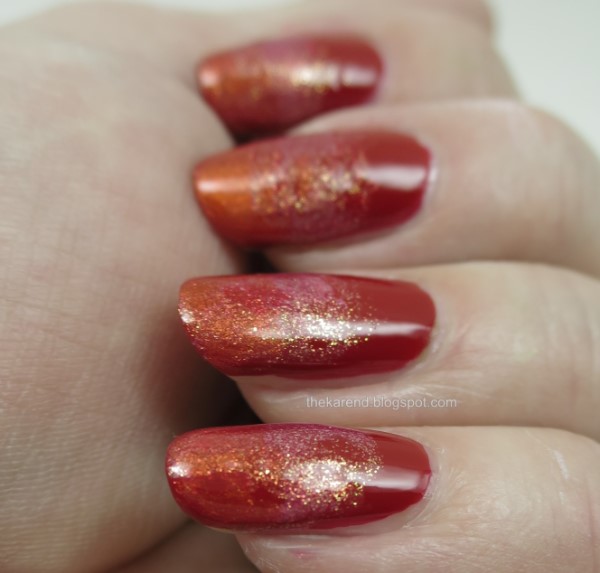 I still haven't seen these "in the wild", but they are available on Kokie's website. I am hoping to run into them at some point, so I can get a good look at the other shimmers. If they're like the two in this post, I'm definitely buying them.
Kokie   Website    Facebook    Instagram
The polishes shown in this entry were provided free for review purposes. The content of the entry was not dictated by the provider, and I get to keep the polishes for my own use.