Today I have swatches of all eight of the colors from the Sally Hansen Miracle Gel Wishlist collection for holiday 2021. Top row: Online Shop-bling, Living in the Presents, Gift for Blue, Snow What You Want. Bottom row: Red It Twice, Wrapped in Love, Under the Tree, Glitter to Santa. These bottles are gussied up for the holiday: the caps all have gift bows printed on them and multicolored tiny glitter embedded in them, and the labels have a silver holo background behind the Miracle Gel name.
The arrival of winter weather and me being out in it a lot, even with gloves almost all the time, means my nails are back to shorties for a while. I still have some swatches to post that I did before the big break/chop, but I wanted to get these holiday shades posted while it was still the holidays.
Lving in the Presents is a warm milky pink with small silver glitter scattered through it. I used two coats and found it self leveled nicely especially for such a light color.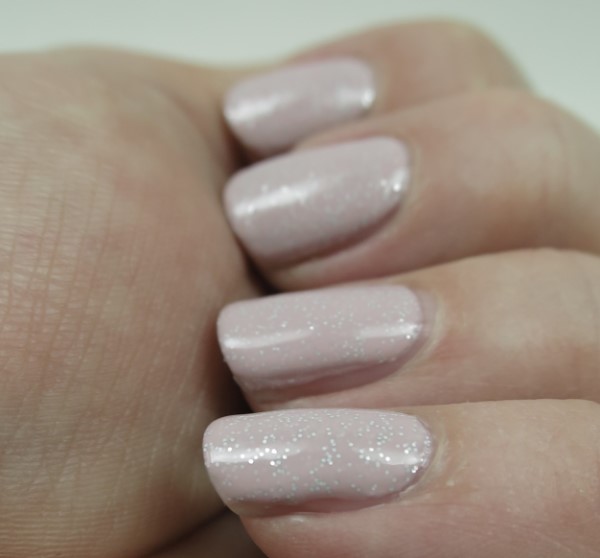 I topped Living in the Presents with Online Shop-bling, a topper with black hex glitter, rose gold skinny bar glitter, and small silver holo glitter in a clear base. I did one coat of the glitter only, no clear top coat.
Gift for Blue is a pale grey-leaning blue with the same small silver glitter as Living in the Presents. This was also a two-coater.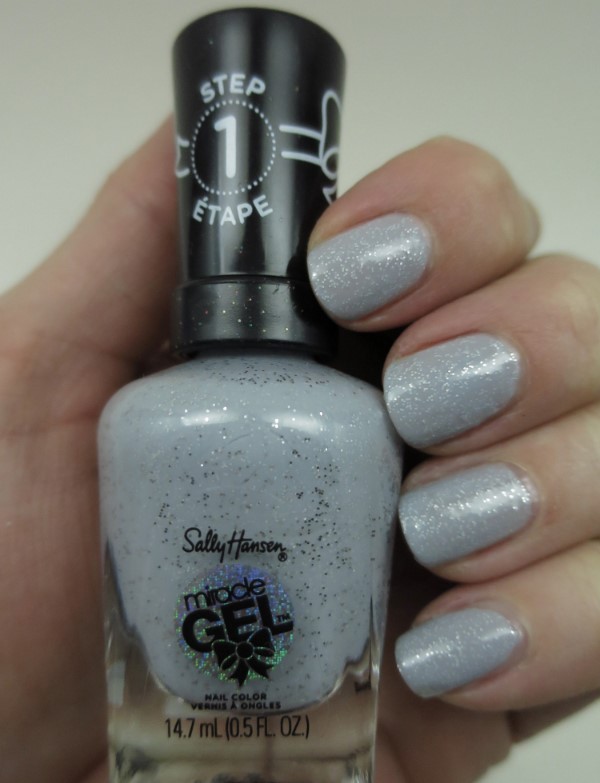 I paired Gift for Blue with Glitter to Santa, which has gold, silver, blue, and black hex glitter plus tiny silver holo glitter in a clear base. Again, I used one coat of the glitter topper alone.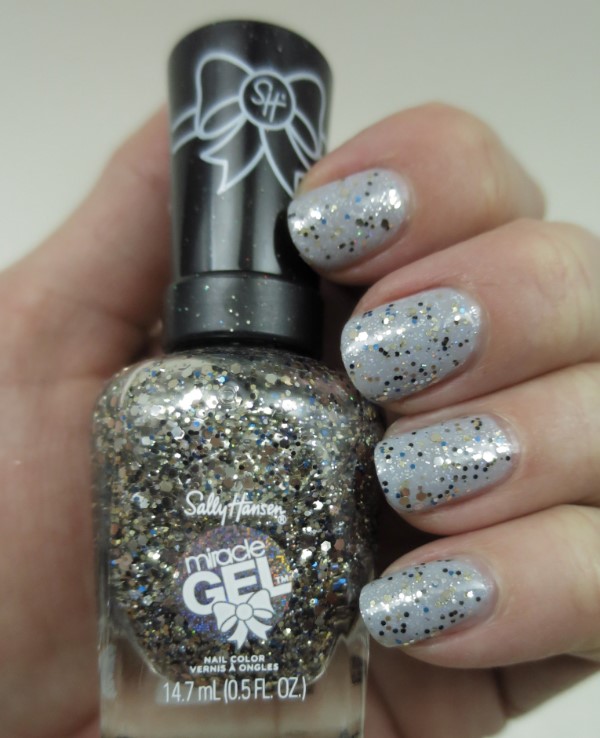 Wrapped in Love is a raspberry shimmer. Two coats provided full coverage.
I used Online Shop-bling again over Wrapped in Love. The holo in the topper popped more over this darker base than it had over Living in the Presents.
Under the Tree is a deep green shimmer which can show a deep blue shift at certain angles in certain lights. I used two coats for my swatch, but one was almost enough.
I plussed Under the Tree with Snow What You Want, a topper with white glitter shards and tiny white glitter as well. This really did remind me of snow, which doesn't always come down in perfectly separated flakes but sometimes in irregular clumps.
Red It Twice is a red microglitter shimmer. Like Under the Tree, I used two coats but might have been able to get away with one. Unlike the other polishes in this collection, I used topcoat on Red It Twice as that seemed to bring out the sparkle in the shimmer.
I really like this collection. It's got the classic red one expects in a holiday release, but a really good variety of shades beyond that, from pale to deep, plus those great glitter toppers, each different from the other. Good job, Sally!