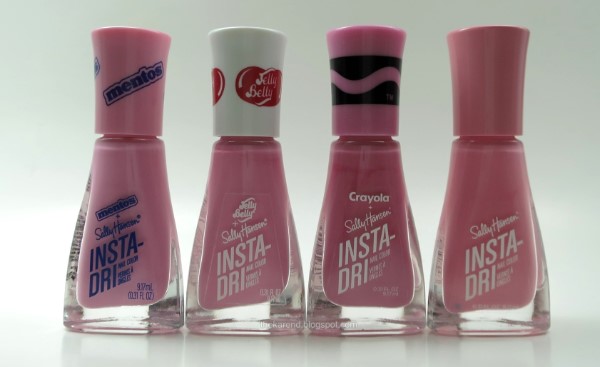 I feel like I've picked up a lot of Sally Hansen Insta Dri shades, both over the years and more recently, so some more comparisons like
the blues
from earlier this month seemed like the thing to do.
First up I have pinks: Confection Perfection, Bubble Gum, Cotton Candy, and Flamin-go.
On the nail, two coats each, in the same order as the bottles above. Confection Perfection and Bubble Gum are very close to each other. Cotton Candy is in the same family, just a touch darker than those first two. Flamin-go has a warmer cast to it than the other three.
Another angle on the pinks: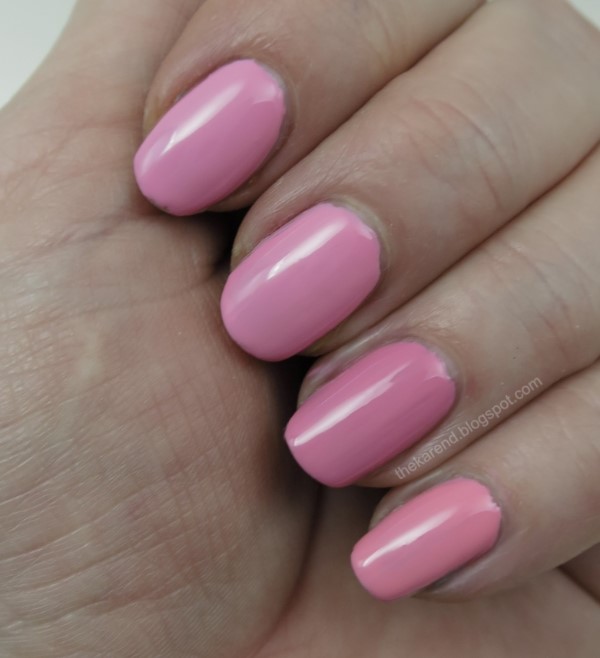 Finishing with two greens: Mint to Be and Hallogreen.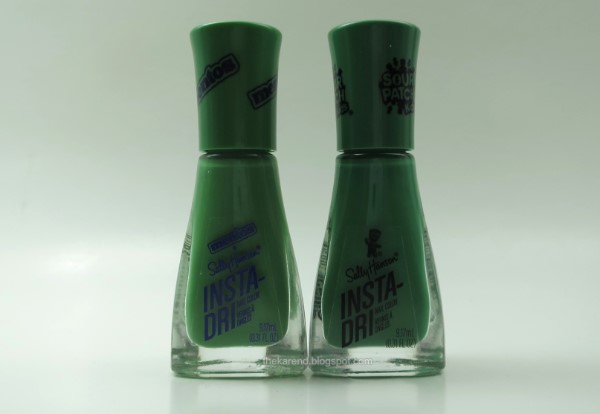 On the nail, starting with Hallogreen on my index on the left and alternating with Mint to Be. Hallogreen is darker and a touch more blue-leaning.
A second look at the greens: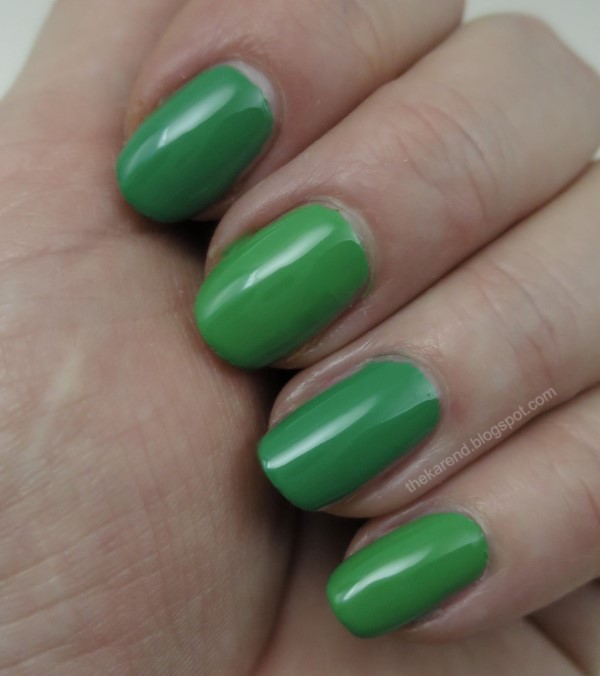 Doing comparisons, like painting nail wheels, helps me justify having such a big stash. I simply must see how the different colors and shades and finishes stack up against each other. Or that's what I tell myself anyway!