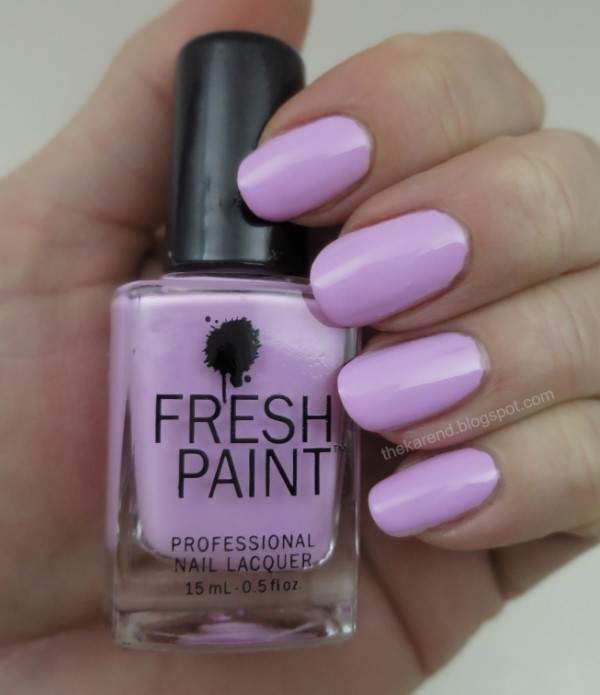 When I was in Michigan this past summer, I bought the only two Fresh Paint colors I came across that I didn't already have, despite both of them being undoubtedly close to things I already had. I blame nostalgia, since I miss being able to pop into a Five Below whenever I felt the urge.
First there's this creme, Pretty in Purple, which does lean purple though one could argue the case for it being pink. Maybe it should have been called Pretty in Orchid? I used two coats for my swatch and that was plenty for full coverage.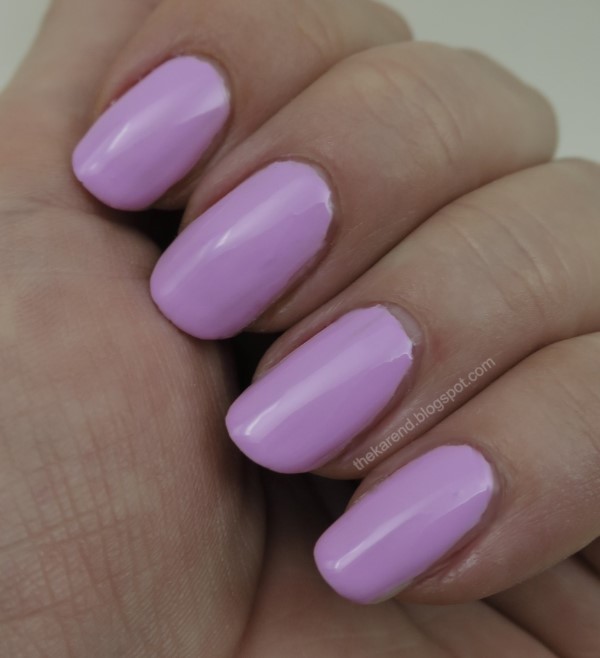 The other Fresh Paint I got was a sheer-ish pink with pink and blue shimmer, Lookin' Like a Snack.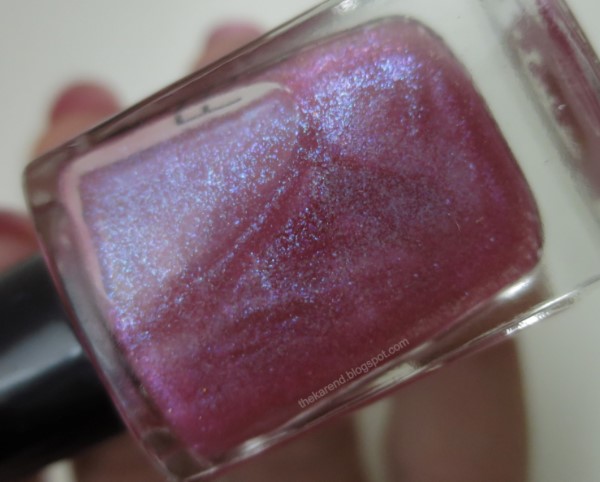 This one said "topper" to me, so I layered it over Pretty in Purple. Top to bottom: Pretty in Purple alone, plus 1 coat of Lookin' Like a Snack, plus 2 coats, plus three coats.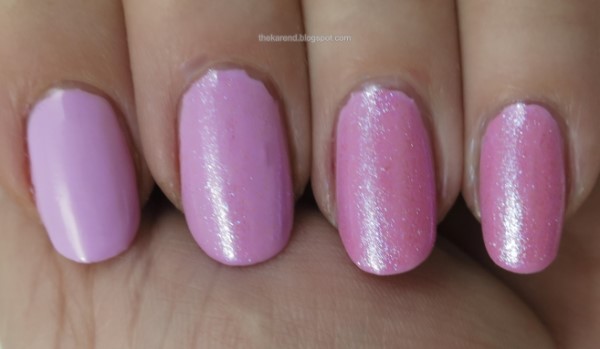 My swatching notebook says I also layered Lookin' Like a Snack over some blue and purple cremes, but somehow I don't have any photos to prove it, so unless I get motivated to re-do them, you'll just have to take my word for it that layered over a darker purple base, Lookin' Like a Snack shows a duochrome-y shift.
I don't know that I needed to add either of these to my collection, but they're decent polishes and it's not their fault I already have so many similar ones in my stash.