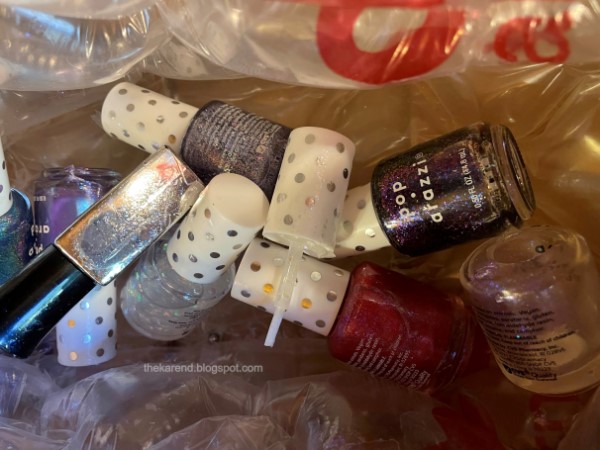 I am just embracing that this blog is pretty much a museum now: documenting noncurrent polishes in an old school format. Today I've got a few polishes from Pop-arazzi that may or may not still be in stores. I bought a few of the white capped bottles on my road trip last August, then ordered more from CVS online when they had a big sale last fall. My first shipment arrived in less than stellar shape, with one bottle having broken and spilled all over the rest of the polishes and the inside of the box.
Beause I'm an optimist (sometimes) and had no other option to get the polishes, I did another order before the sale ended, including a replacement for the broken bottle. These came very securely packaged, wrapped in bubble wrap that was taped shut. No casualtie. I don't know if the policy for packing changed between orders or I just got unlucky the first time and lucky the second or what.
Most of what I ordered is still waiting to be tried, but I did swatch a trio I thought looked good together: After Party, Deco'd Out, and Iridescent Purple.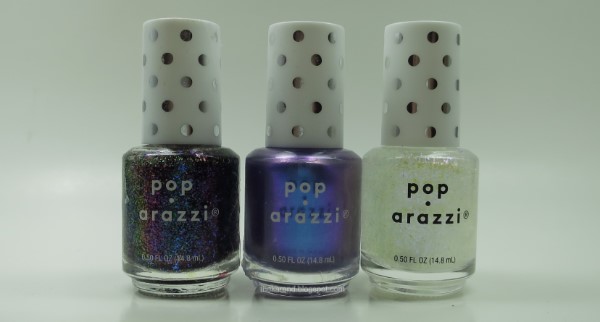 Deco'd Out is a lilac shimmer that has a subtle blue/purple shift. I used three coats for my swatch and found it showed brushstrokes more than I'd like. It is a pretty color, though.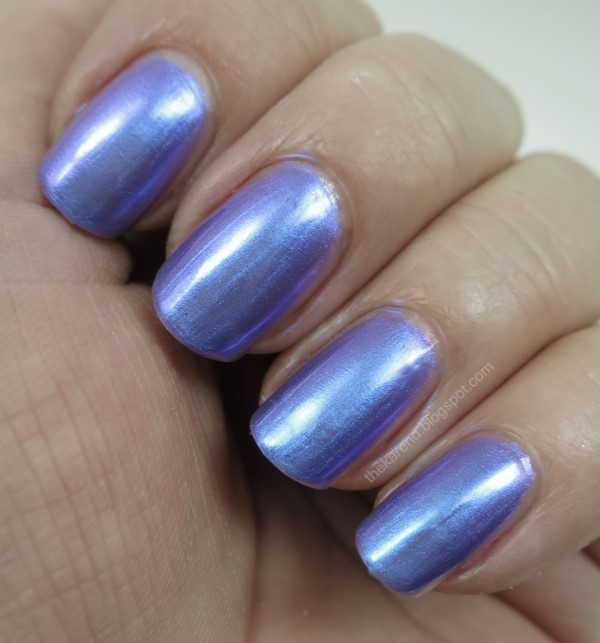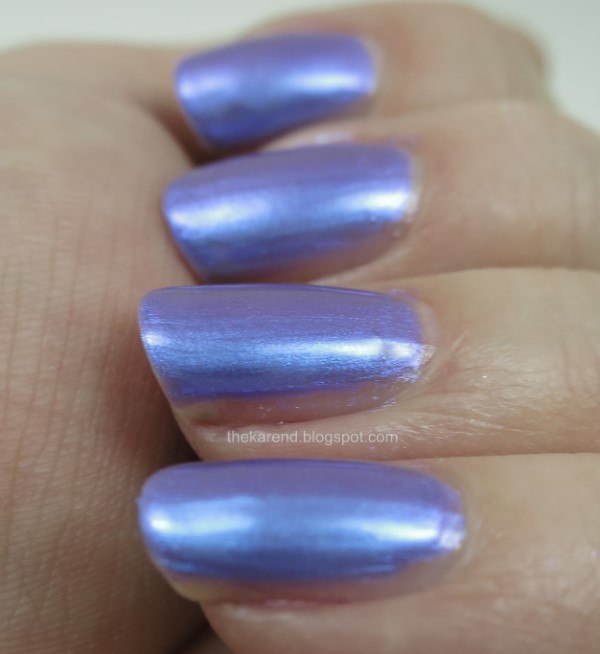 Then it was time to play with layering, as both the other two polishes looked like toppers to me. After Party has multichrome flakes in a clear base, while Iridscent Purple has exactly that … iridescent purple/blue flakes in a translucent base. Top to bottom below: black creme topped with Deco'd Out (brushstrokes not a problem so maybe it was operator error), Deco'd Out topped with Iridescent Purple, Deco'd Out topped with After Party, Deco'd Out topped with After Party and Iridescent Purple.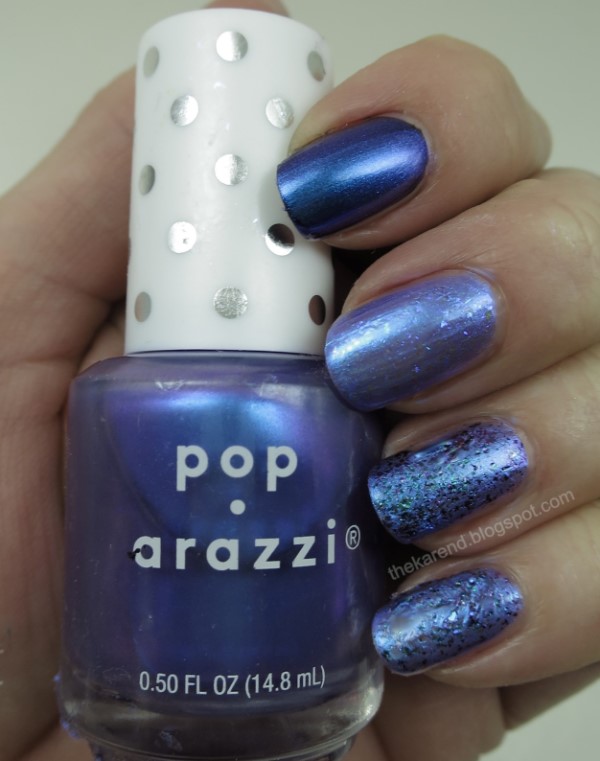 At an angle to show the shift (yes, there was an incident where I bumped my ring and pinky and messed up the polish, and didn't have the patience to redo, but I'm sharing anyway because you can still see the effect even messed up):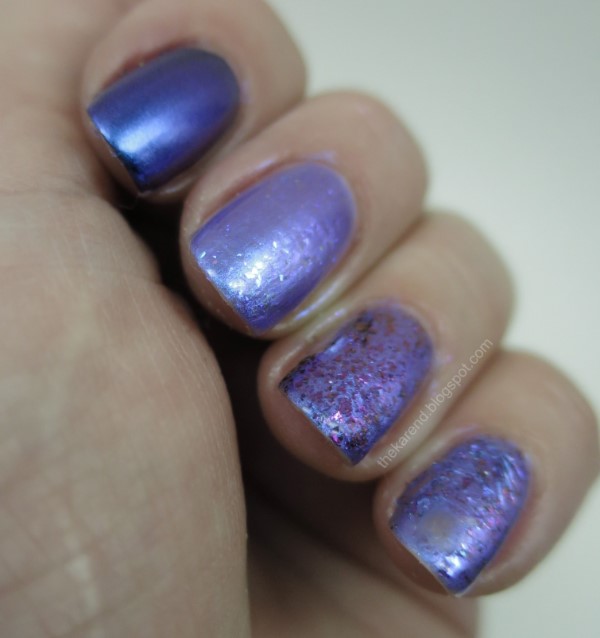 Because I felt like the flakes were getting a bit lost on Deco'd Out, I did another hand of layering starting with a black base on all my digits. Top to bottom: black plus Deco'd Out plus Iridescent Purple, black plus After Party, black plus Iridescent Purple, black plus After Party plus Iridescent Purple.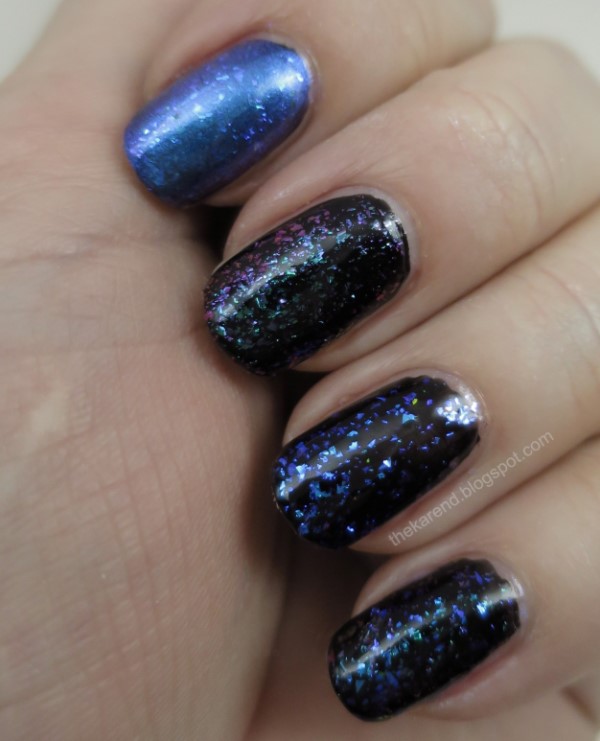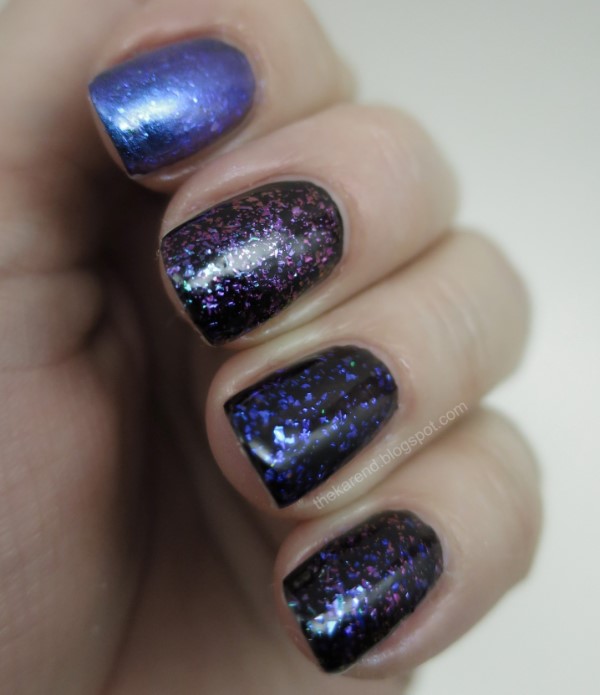 I am happy with these, especially given the price (regular $4.99 but often on sale … I just checked and they're buy one get one 50% off right now). I especially like After Party. I think it'll look great over a whole range of darker shades.