Nails of 2021
I looked back at the writing I did here this year and see only a few nails of the day posts. I wasn't suprised; my photo folders are stuffed with pictures I've taken but not posted, and most of those are NOTD looks. Between polish swatching/play sessions, I've almost always been wearing fake nails or nail strips from my stash because those are so easy (and the fakes are so protective). To kick off this year, I thought I'd share some of last year's NOTD, lest all those photos go to waste.
Back in the day, when Meijer carried MOB (Ministry of Beauty) fake nails for a short time, I scooped up multiple sets when they went on clearance and wore several of those in 2021, including these blue Ultra-Reflect ones, sibling of the orchid ones I wore in 2015 and reviewed .
I wore several different sets of Maybelline Nail Falsies (most of those grabbed on clearance, too), including the Keep It Red reverse french set. I first wore this brand of fakes back in 2013.
Not all of my looks came from stash, though. I bought a set of the imPress Color nails that I first saw at Walgreens early last year. I tried a shimmery shade called Peanut Pink when my nails were in a shorties stage that these imPress would cover. These have the adhesive already applied to the nail which is easier than having to use separate tabs. I got good wear from them, too. I liked them so well, I bought and wore a couple more sets over the course of the year (Paralyzed Pink and Taupe Prize). They're good basics if the length works for you.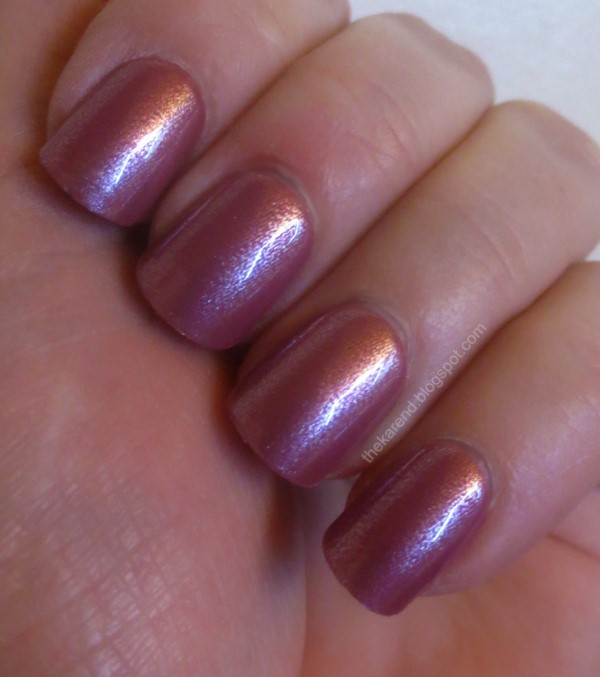 I wore L'Oreal Colour Riche Press-On Nails for the first time last year. I bought them in Canada back when going to Canada was still a thing that was possible (I think it is again, with proof of vaccination and a PCR test, but testing is such a mess right now I don't need to burden that system so I can go see what nail polish is a Shoppers Drug Mart). These fit my nails well though the length was on the short side so had to wait until I had a break that made me cut down my natural nails. The adhesive tabs were good and I got about 10 days of wear from this set.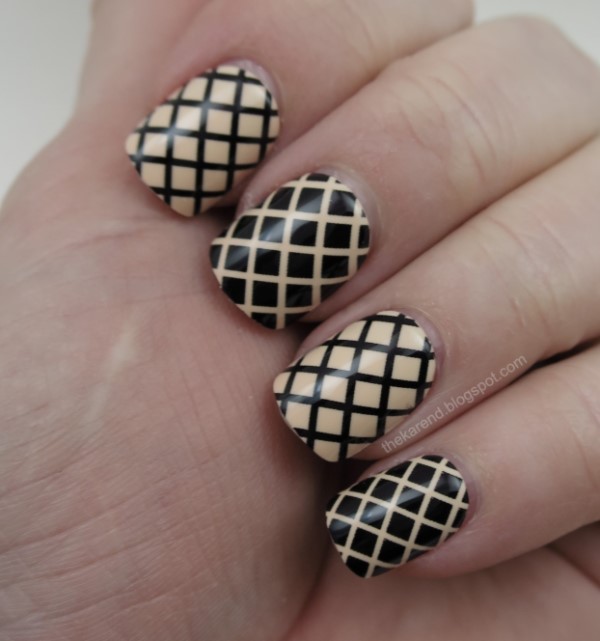 I wore these Kiss Gel Fantasy medium length ones at Easter time because the colors reminded me of a bowl of candy, those pastel mints specifically.
I liked the wear I got from the one set of SinfulColors Claws I wore last year, these beige with slightly see through red tips, though this shape left the corners of my natural nails exposed so that wasn't great from a protection angle.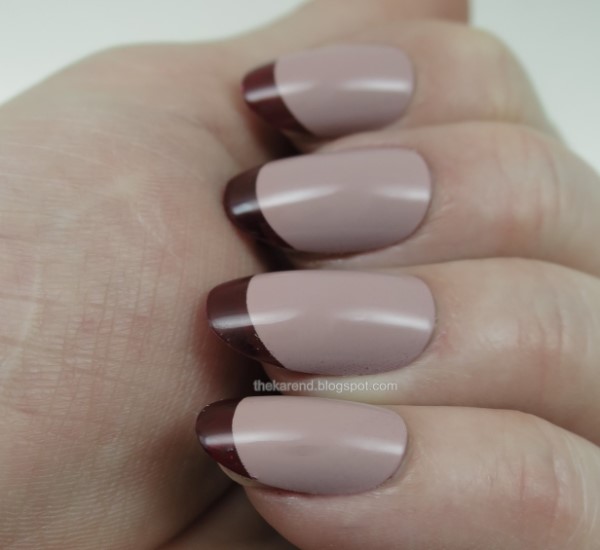 I tried Clutch Nails for the first time last year, having bought them at Target on impulse when I was there looking for something else. I got the Natural Nude set, and immediately after putting them on, cut them shorter so they felt more natural. These are glue ons, and I had a lot of trouble with nails just popping off and having to be reglued. That can happen with adhesive tabs, too, though those often get loose first so I have a warning.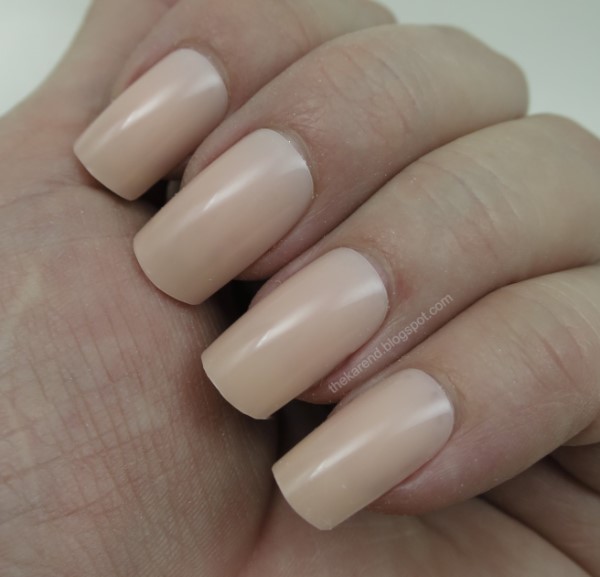 My Halloween look was a pink and black set with spiders from Magic Press.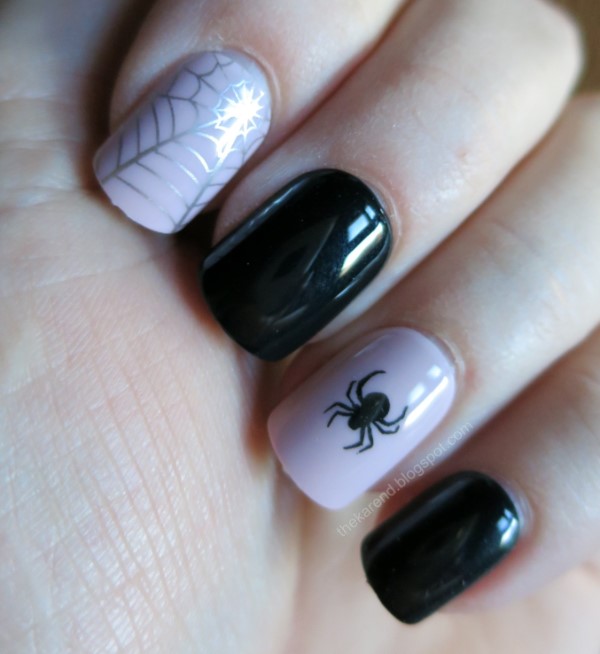 One issue I had with fake nails this year was some of the plastics would change color from my hair dye (it's been blue for a while now). I use semi-permanent dye, and when it's fresh, there's a fair bit of excess dye that comes off. Look how the pink and taupe (from another set I wore) went grey just from me having my fingers in my hair to braid it. This doesn't happen with all sets and fortunately the color change is even rather than streaky when it does happen.
I did a couple different sets of Fing'rs Prints nail when my own were short enough. I wore the plaid and black Rock Rebel ones around Thanksgiving.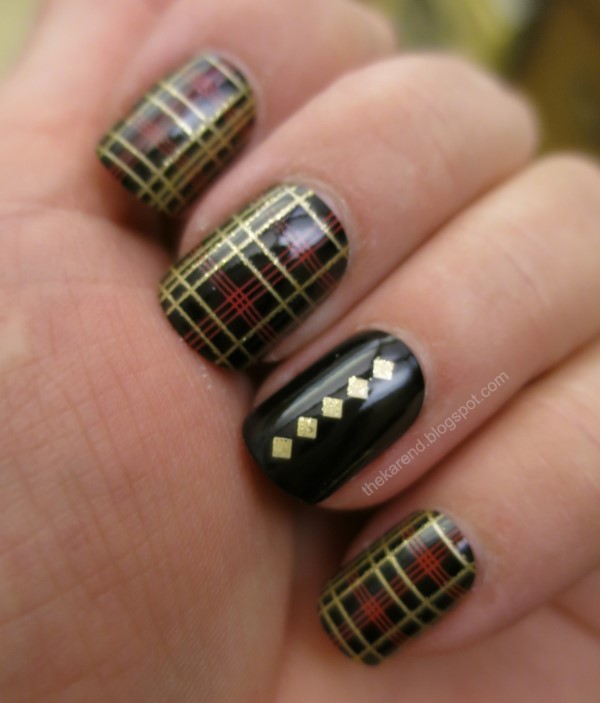 I finished out the year in a couple Christmas sets, including this red and green glitter from Kiss.
At the moment, my nails just have a treatment base on them, as I couldn't decide what I wanted for the new year. Happy 2022 everyone! May we all have more joy this year.